13. January 2022
2021. What was, and what will be.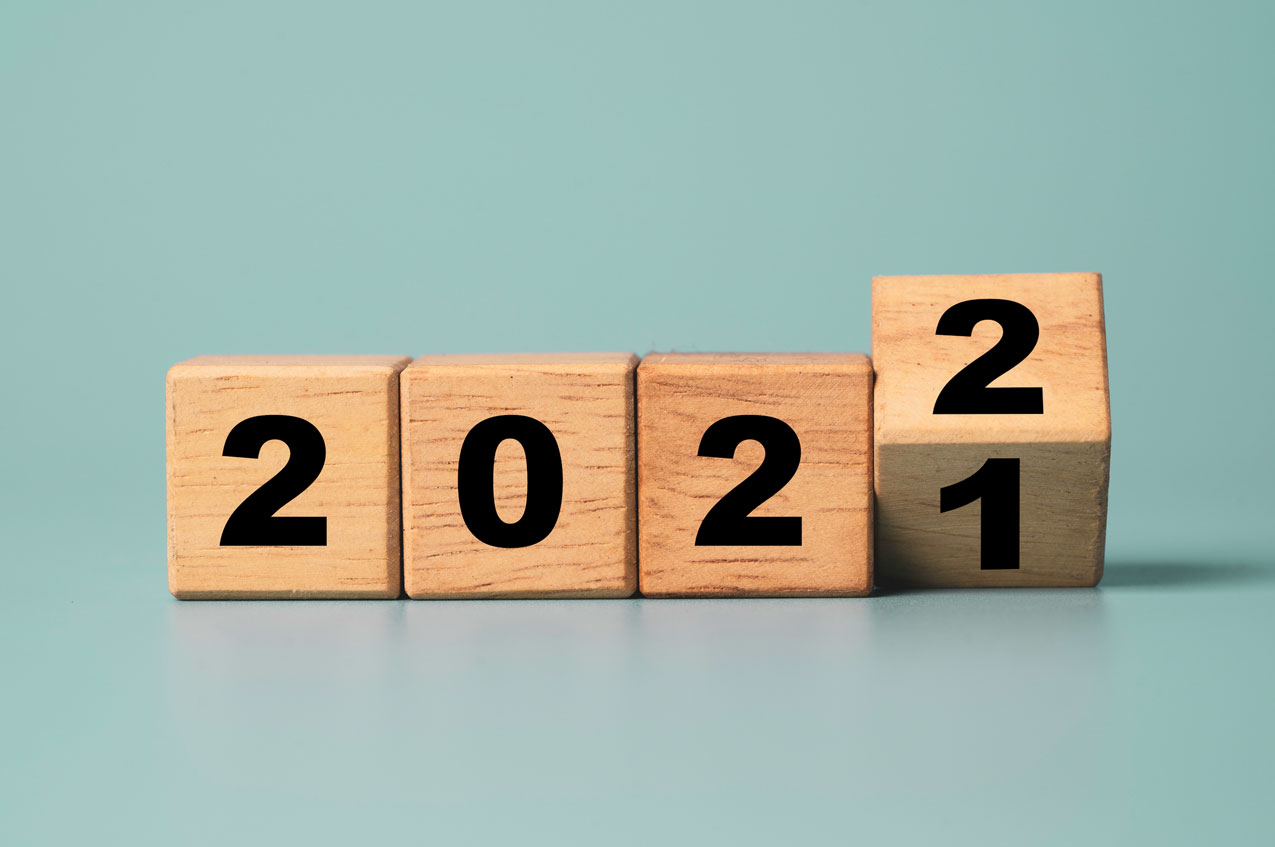 2021…the year 2 of the pandemic. In addition to the associated human challenges for each of us, this was also an exciting year for the Amagno company. The first year after the company changed its name to a limited liability company.
Economically, 2021 was very successful with revenue growth of over 10%. We do not see revenue as the relevant factor for a cloud strategy, but rather the increase in recurring revenue. For the last two years, our cloud business has been developing exceptionally well with over 65% increase per year. This is certainly one of the reasons why Amagno was named one of the fastest growing companies in Europe by the Financial Times. On the other hand, demand for our on premise solution slowed down considerably this year. This confirms all the more our strategy towards cloud business, which we have been pursuing with high expenditures since 2018. This trend will permanently change the provider market for ECM/DMS solutions, because many providers are not technologically aligned to a cloud market.
The latest studies (e.g. from Bitkom) confirm the trend towards cloud business. The digitization of companies, especially for working remotely or at home through the paperless office as well as digital business processes and digital signatures, are the top investment projects for companies. However, this is being held back by the current uncertainty. A lack of willingness to invest, a lack of capital, time and a shortage of skilled workers are currently holding back business.
Digitization is very important for companies. That's why our strategy is designed to remove the blockades in companies. Our cloud solution can be put into operation immediately in German data centers in the cloud free of charge, and with more users and data volumes, companies start with classic monthly subscriptions. These are still considerably cheaper in total than operating an on premise solution. Even the search for a few files a day finances our Amagno through the cost savings.
In spring, we released our Amagno Version 6, which includes the Solution Store. Here, Amagno and partners provide free and customizable standard workflows for accounting, applicant management, sales, contracts, human resources and much more. With Amagno, companies should be able to digitize as quickly as possible. Above all, version 6 was a technological milestone. The integrated scaling technologies via Kubernetes allow for faster updates to the business cloud and the mitigation of heavy loads. As a result, Amagno was able to publish over 40 releases on the cloud in 2021; with the lowest maintenance windows. In December, Amagno released another technology milestone that again vastly improved performance for larger filing and storage volumes.
The skills shortage is also impacting Amagno's growth strategy. We invest a lot in the well-being factor of our employees, which has also had an impact on the media. Focus Business named Amagno one of the 400 best employers among medium-sized companies in Germany. In addition, Amagno also received the "Top Company Seal 2022" from the job portal Kununu, which recognizes us as one of the most popular employers on the online platform. Amagno increased the number of employees by over 30% and so it is planned for 2022 as well.
In October, we again presented our digitalization event, Amagno.Connect 2021, with Lars Thomsen looking into the future of the working world for the next 520 weeks. Anna Alex presented Planetly's climate and digital strategy before the company went into exit. Amagno itself was present at many events: Digital Office Conference from Bitkom, Digital Workplace Conference from Barc, ECM Conference from MSM Research and the online event DATEV Marktplatz Expo.
Pro7 TV and Welt der Wunder TV reported on the benefits of Amagno as a digital workplace and we were part of various podcasts, for example for the Microsoft partners on the APPetite program in fall 2021.
In December, we released the beta version of our new client generation, the Amagno.App. It will completely replace our classic Windows app in the next few years and sees its home on all major platforms, including iOS, macOS, Android, Windows and modern browsers. Those interested can sign up for the beta test.
Where do we see ourselves in 2022? In recent years, we have focused on building up our cloud strategy. This included, among other things, the establishment of a new business development team to win partners and multipliers. We give a first impression through our presence on the globally available Microsoft marketplace for Azure and B2B solutions or our presence on the DATEV marketplace. We want to put Amagno as a digitization platform for digital documents and processes into the hands of as many valuable employees in companies as possible. 2022 will therefore be the year for the launch of our expansion and growth strategy with a focus on marketing and sales, but of course also with impressive opportunities planned for companies to automate their daily office work. Anywhere, anytime and with any device.