12. March 2018
AMAGNO in the Top 100 Best Office Products for 2018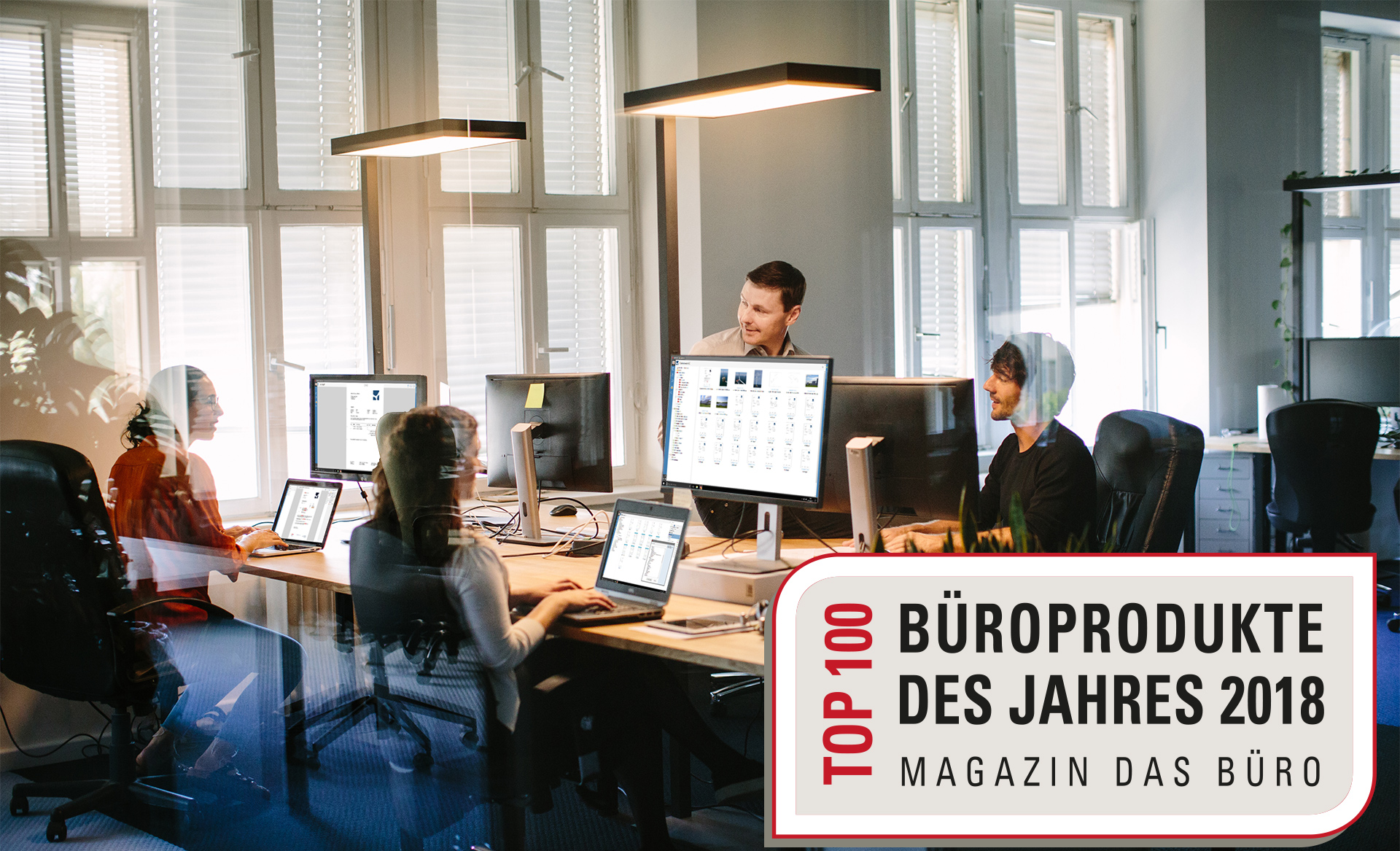 The well-known German Magazine for Modern Office Work "Das Büro" (https://office-roxx.de/ueber-uns/ available in German) has named AMAGNO as one of the top 100 best office products for 2018.
Das Büro is the only German office magazine which covers the entire spectrum of office related topics, informing decision-makers about cutting-edge developments regarding office culture, equipment, technology; focusing particularly on ergonomics, health, design aesthetics, quality, innovation, sustainability and economy. The Das Büro editorial team has been reviewing thousands of office solutions annually since 2014, picking out the leading, most innovative products on the market.
The AMAGNO Digital Workplace ECM & DMS comes in just behind Slack, the office messaging app that brings teams together. The magazine editors had good things to say about the clear, well-arranged document previews, which put the focus on the document and not the software. They also applauded the supersonic AMAGNO search function:
Just by clicking on any term in a document takes you directly to all other relevant documents. Including emails and invoices.
AMAGNO is the most advanced, all-in-one Digital Workplace available for the Digital Native generation with Privacy by Default. Find out more about our ECM & DMS software functions and how you can automate your office workflows (e.g. invoice workflows) and take care of data capture and transfer to other apps. Get rid of paper clutter, eliminate office stress and let your employees get back to adding value to your business.