AMAGNO Reviews from Customers and Partners
From our Customers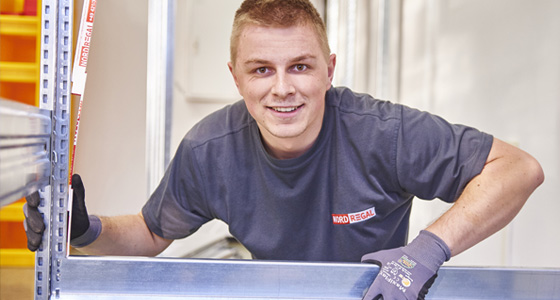 We're warehouse technology specialists, and thanks to AMAGNO we've been able to get a grip on all our paperwork including invoices, receipts and delivery notes. We've completely digitalized our incoming invoice processing, with a lean AMAGNO invoice workflow. We're more productive and better informed than ever before!
Ole Johannsen, Project Management, NORDREGAL GmbH & Co. KG
Image source: Hauke Müller Photograph
With AMAGNO document management, we've gained a lot of efficiency in our daily work. Our certified digital workflows allow for a seamless transfer of all required documents and as a result, our response times have also decreased. Thanks to AMAGNO, invoice data is now also transferred to DATEV via an interface after our digital audit and booking workflow, a massive time-saver!
Sabine Burmeister, Managing Director, Oldenburger Kartonagenfabrik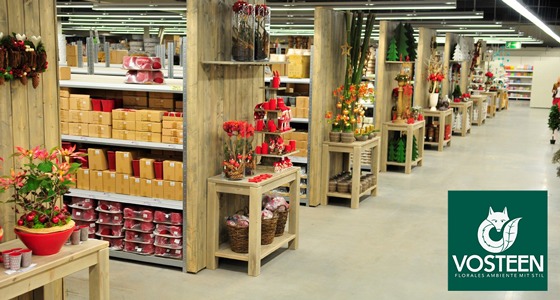 AMAGNO let us take a completely new look at our workflows and processes and release ourselves from blinkered routines. You can rethink lots of processes and there are endless possibilities to optimise any existing work procedures.
Mike Trojan, Sales, Vosteen Import Export GmbH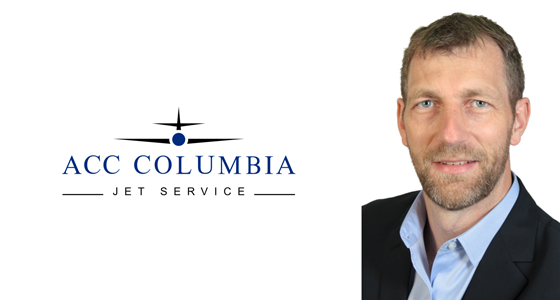 AMAGNO is the most interesting DMS on the market with a wide variety of possibilities that are still far from being totally exploited. No other competitor on the market comes close to AMAGNO.
Andreas Diehl, Quality Manager, ACC Columbia Jet-Service GmbH
AMAGNO lets our employees to focus better on what they are good at. Instead of manually filing and archiving invoices, receipts and documents; our AMAGNO document management system takes care of it. At first there were some reservations about the use of document management software… AMAGNO's clear and intuitive usability quickly remedied them!
Gerd Otto, Managing Director, Iesse Schuh GmbH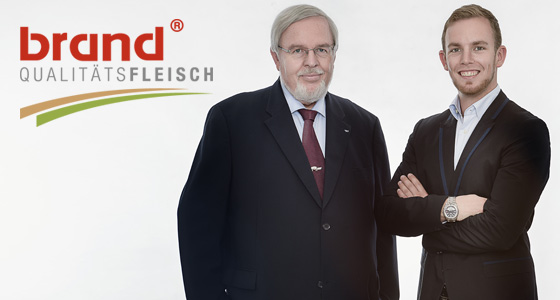 The very clear usability and the digital stamps meant that our employees accepted the AMAGNO document management system very quickly. Documents and receipts can be found easily at any time without lengthy search downtime. Our employees can focus on important tasks.
Nico Brand (r.), Managing Director, Brand Qualitätsfleisch GmbH & Co. KG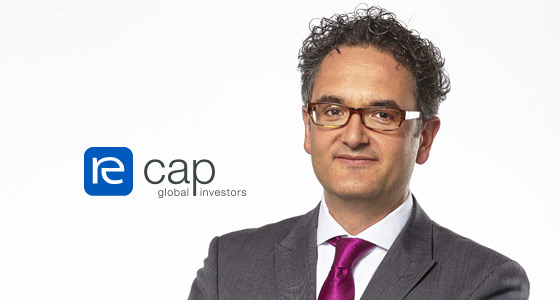 AMAGNO is currently used by around 60 users from 15 different parties (tax consultants, commercial/technical operators, auditors, etc.). We used to have to send receipts with comments and post-its by post to Dresden so that they could be booked in our DATEV accounting system by our tax consultants. Now we do everything digitally in AMAGNO.
Thomas Staudinger, Managing Director, re:cap global investors ag
We chose AMAGNO to increase our data security. The clear and intuitive user interface and the flexibility to setup our business processes using digital magnets convinced us of AMAGNO. Our employees can now find documents more efficiently and focus on their core tasks.
Helgerd Schilbach, Managing Director, Berliner Krankentransport Leitstelle GmbH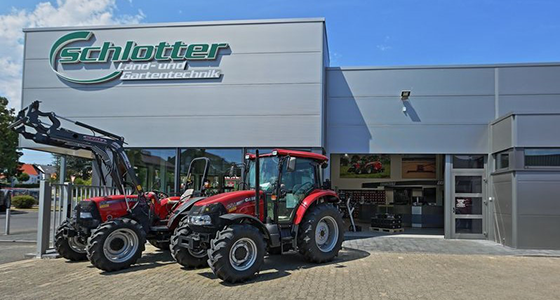 The AMAGNO EDMS has significantly improved our performance, especially with regard to the efficiency and quality of our work. Thanks to this boost in quality, we can provide our vendors and suppliers with relevant information much more quickly than in the past.
Christian Schlotter, General and Sales Manager, Schlotter GmbH & Co KG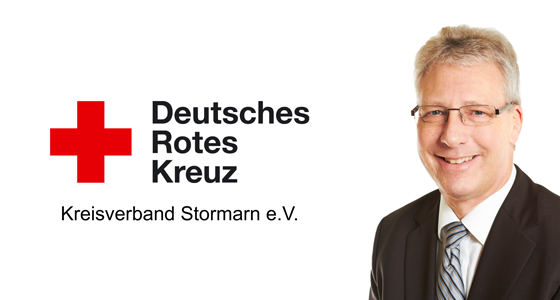 AMAGNO is a great product that offers a multitude of opportunities that are not immediately obvious. AMAGNO is so flexible, adaptable and open that you can implement and map any process you want. AMAGNO was the right decision.
Udo Finnern, Managing Director, German Red Cross DRK Stormarn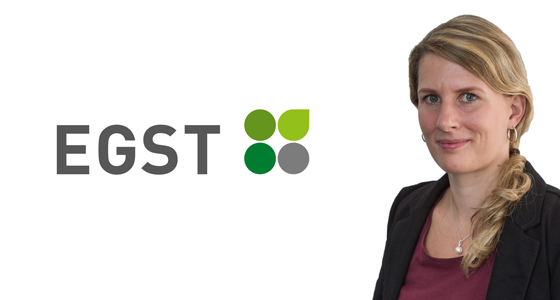 Es macht viel Spaß, mit dem digitalen Schreibtisch AMAGNO zu arbeiten und die unterschiedlichen Workflows zu entwickeln. Ich freue mich, dass unser Unternehmen durch AMAGNO eine Arbeitserleichterung erfährt und unsere Prozesse transparenter macht.
Anke Robben, Administratorin Entsorgungsgesellschaft Steinfurt mbH
Ich bin insgesamt sehr zufrieden und sehr glücklich, dass unsere Entscheidung auf AMAGNO gefallen ist. Ich kann jedem nur raten, das System schrittweise einzuführen und bin sehr froh, dass wir es in Ruhe und Schritt für Schritt eingeführt und nicht übers Knie gebrochen haben. Die Umsetzung ist ein ganzes Stück Arbeit, die wir zunächst sehr unterschätzt haben. Wenn diese Hürde einmal überwunden ist, steht einem entspannteren und fehlerfreieren Arbeiten nichts mehr im Wege.
Oliver Wieselthaler, Geschäftsführer Auto Magic KFZ-Service
AMAGNO ist ein gutes System, was an einigen Stellen zwar noch Kinderkrankheiten hatte, die sich jedoch Stück für Stück minimieren. Weil mich die Anwendbarkeit überzeugt, würde ich das DMS immer wieder auswählen. Der Arbeitsaufwand der Einführung sollte zu Beginn nicht unterschätzt werden. Dennoch zahlt sich die Arbeit mit einem digitalen Dokumentenmanagement aus.
Markus Drewes, kaufmännischer Leiter Dispomedica GmbH
AMAGNO scored well with its clear, intuitive user interface and digital magnets. Our employees are now much more confident with paperless processes and there is now substantially less parallel processing of paper alongside digital documents. Everyone quickly realised the enormous advantages of AMAGNO digital document management.
Dipl.-Ing. Michael Ries, Managing Director, INRO Elektrotechnik GmbH
The AMAGNO email import feature allows various document types to be automatically transferred into their respective workflow, shorten invoice processing times and, after final approval, allow things to be automatically sent by email to our external accountants. The AMAGNO full-text search means that all of our documents are quickly available whenever we need them and we no longer waste time searching for documents.
Anja Steinbacher, JG Service AG
"We're a customer-centric company. DITTO has always tried a different approach to serve our customers best. You can't treat all customers in the same way, because all have unique needs. The intuitive AMAGNO DMS and ECM solution is the key to make work processes easier for customers. Partnering with an experienced and knowledgeable partner will help us grow, and we see great potential with AMAGNO to expand throughout Southeast Asia starting with Thailand. Our goal is to work together to mutually offer the best solutions possible to customers."
Takorn Rattanakamolporn, CEO, DITTO Thailand PCL
AMAGNO has been part of our portfolio for several years now and although we've been using it ourselves, at first, we perceived it more as a marginal or niche product. Our whole perception changed immediately when we attended an AMAGNO training course and we then realised who from our customers we should be offering AMAGNO to… it's simple: everyone!
Peter Debus, Managing Dircetor, Systemhaus CompiPower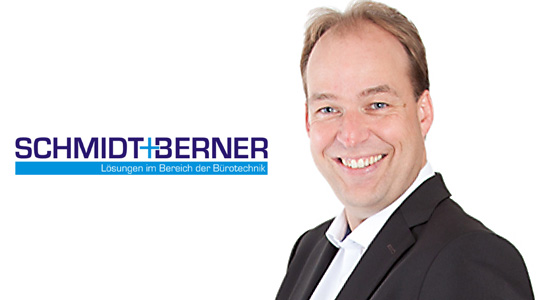 After various attempts to find an efficient document management partner, we finally found AMAGNO. Just like the famous German poet von Goethe said: "Why roam forever? See the good things nearby", we are even more pleased because AMAGNO is so close by. We've been able to work things out personally. Of course, we also use AMAGNO very intensively ourselves to manage our own documents and are happy to pass on the experience we have gained to our customers.
Matthias Schröder, Managing Director, Schmidt + Berner Vertriebs-GmbH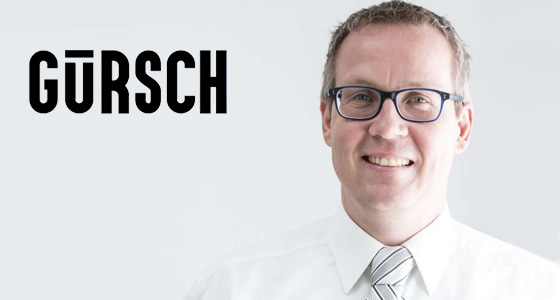 AMAGNO is the ideal partner to connect our SAGE customers with their ERP software with an EDMS. Together with AMAGNO we've enabled automatic, audit-proof filing and archiving of all documents generated in SAGE via the interface we developed.
Andreas Gürsch, Managing Director, GÜRSCH GmbH
For over 85 years, Schumacher has been one of Oldenburg's top names for office equipment, office technology and office supplies. Our family company continues to inspire confidence thanks to our expertise in interior architecture and interior design. We've been using AMAGNO in our company for several years and are more than satisfied. AMAGNO is a strong partner: AMAGNO provides the EDMS software and we enjoy providing our technical consultancies and services. We're driven by innovation in all business areas!

Lars Andresen, Managing Director, Walther Schumacher GmbH