CEBIT 2018
11 - 15th June | Hall 14 | Stand H20
Come and visit us at Europe's largest
Exhibition for Innovation and Digitalisation
in Hanover.
CEBIT in Hanover is one of the world's largest and most important I.T. trade fairs and this year will be unveiling an all new concept focusing on the connections between Business, Digitalisation and Lifestyle. Just like last year, AMAGNO will be there with our own stand H20 in Hall 14 and you can see our pioneering software LIVE in action, with real practical examples for your files and documents. Come and see how you can finally make the most of digitalisation in your business.
What can you expect?
Fully interactive documents, receipts, and emails just like on the web. Jump from one document to another just by clicking on a term or number, and instantly find all related files. See your files in large, interactive previews which let you add notes, stamps, and flow easily through intelligent digital Workflows.
CEO Jens Büscher at the CEBIT d!talk stage
AMAGNO's CEO Jens Büscher will be giving a live talk on Wednesday, June 13th at 10:35 am called "Keine Angst vor Disruption" (Not afraid of disruption) as part of the event series CEBIT Digital Office Summit, at the d!talk Stage in Hall 14.
In the post-industrial era, digitalization is humanity's next step. It will bring opportunities, risks and fears. Disruption can end entire industries as well as create new ones. In this talk, Jens will demonstrate that "Disruption" is nothing new, and that the fears associated with it are entirely natural. Jens Büscher wants to encourage people to accept the new challenges, to take advantage of the opportunities.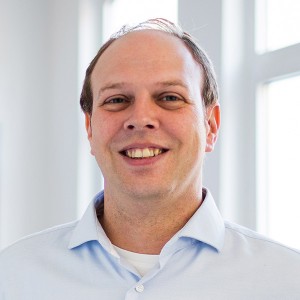 Still haven't got your CEBIT 2018 ticket?
Despite all the false rumours about its demise, the Hannover trade fair is still the world's largest IT exhibition and has continued to develop its concept over the past few years. CEBIT is still the preferred meeting place for international suppliers, users and experts.
To ensure that you don't miss out on this unique opportunity, we have reserved a (limited) contingent of tickets for customers, partners and interested parties. If you would like to come to CEBIT and visit us at our stand, simply fill out the form here and apply for your FREE exhibition ticket (first come, first served) now!
We look forward to seeing you at our stand!