Become a distribution partner
of the tried and tested AMAGNO DMS
Become a distribution partner of one of Germany's fastest growing digital companies. With AMAGNO, you can add an innovative Document Management System and a complete Enterprise Content Management solution to your range. It will be easy for you to benefit from AMAGNO as a distribution partner because it is:
✓ simple to present and makes a good first impression
✓ simple to sell as it comes as a complete solution
✓ completely industry-independent with a wide target audience
✓ simple to install and can be integrated quickly
✓ very intuitive and easy to use
Become a distribution partner of innovative and proven software. Request information now for free and with no commitments!
Simple to present
Makes a good first impression, it looks and feels great to use
Industry-independent DMS
Industry-independent DMS without module chaos
Attractive conditions
Attractive conditions for distribution partners
Contact for distribution partners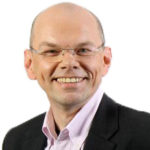 Our Partner Manager, Peter Scharnhorst, welcomes any questions that you might have.
Peter Scharnhorst
Partner Manager
Tel. +49 (0)441/ 99 86 45 – 13
Mail. peter.scharnhorst@amagno.de
Request partnership information