26. April 2022
ECM provider Amagno also on a strong growth course in 2022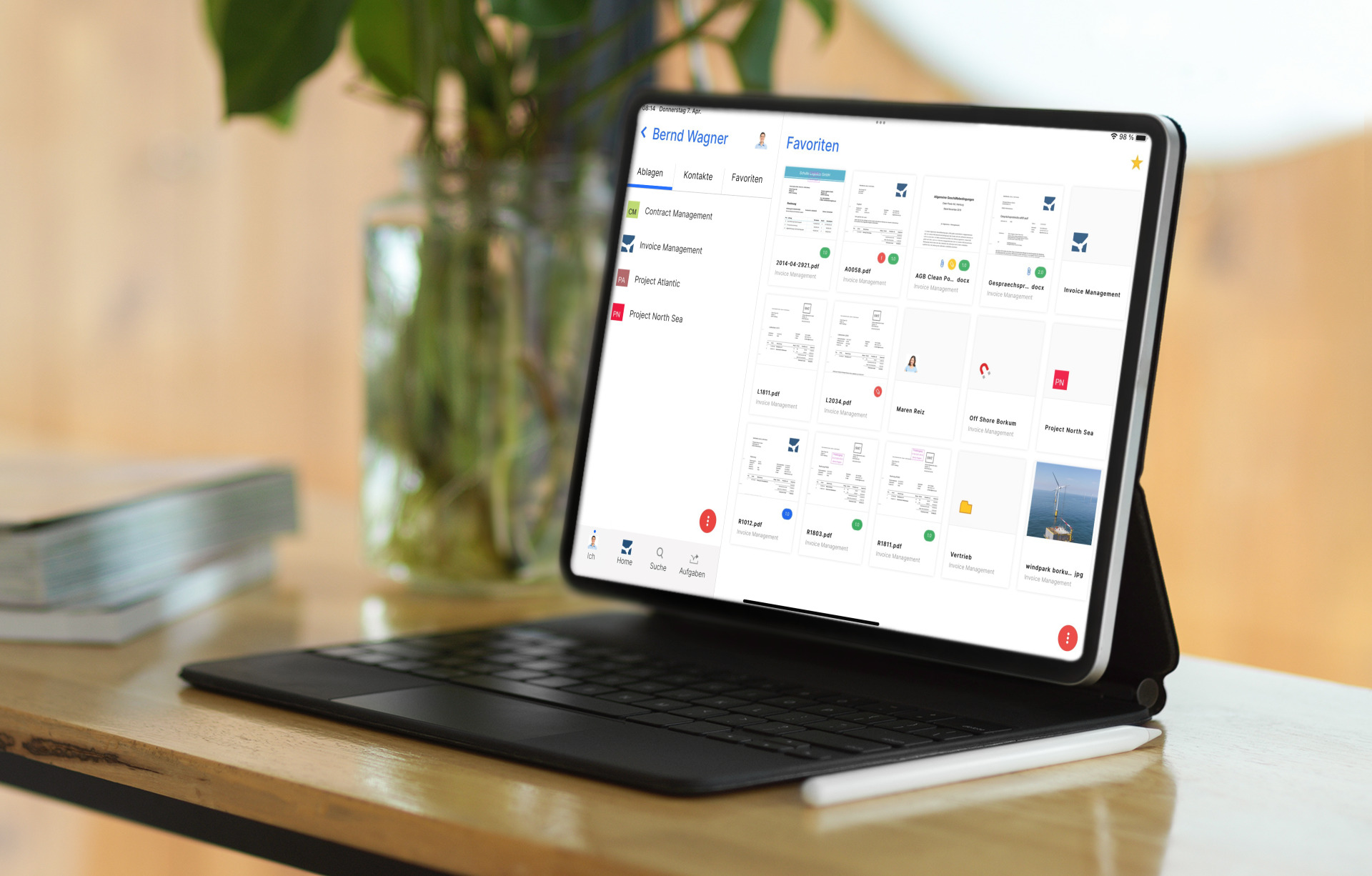 Oldenburg, 26 April 2022. The trend towards the home office continues as a result of digital document management as the status quo in Germany's companies. With the resulting demand, the Oldenburg-based enterprise content management provider Amagno has recorded a 40 percent increase in turnover for the first quarter of 2022.
Corona promotes New Work
Nine out of ten employees would like to work at least partially mobile in the future, according to a recent survey by the digital association Bitkom. This requires a very radical change in work culture. This starts with the technical possibilities and ends with work organisation and staff management. This trend was already apparent before the Corona pandemic and was further reinforced by it. This meant a reorganisation of work for companies and employees: files must be immediately available digitally, securely and at any location. Likewise, business processes within the company and with external parties must be carried out digitally.
High demand for cloud-based ECM
The increasing demand for cloud-based digital workplace solutions such as Amagno provide the right basis for flexible working and are also immediately available via the cloud, including ready-made standard processes. This also has a positive effect on the growth of Amagno GmbH. From 2020 to 2021, the DMS provider will record a 13 per cent increase in turnover to 2.7 million euros and a 44 per cent increase in profits, despite high investments, as an effect of a scaling company after the change from an on premise to a strongly cloud-oriented business model.
However, Amagno sees these parameters as a yardstick only to a limited extent: "Historical success parameters such as the number of employees or annualised turnover are no longer decisive for a cloud provider; instead, the increase in long-term recurring revenues via ARR/MRR (Anually/Monthly Recurring Revenue) as well as a very low churn rate are a measure of success," states Jens Büscher, CEO of Amagno.
"Recurring sales over the last two years have increased by an average of 65 per cent per year. This currently accounts for 56 per cent of monthly revenue. We see that companies are seeing the benefits of the cloud, especially in the cost and speed of deployment of a solution, and are opting for it."
Use ready-made standard processes immediately free of charge with Amagno 6
At the Amagno.Connect customer and partner event in October 2021, Amagno introduced its Milestone release version 6, which includes the integrated Solution Store. With version 6, companies have the opportunity to consume ready-made standard processes for solving their daily digital document management needs in the Amagno Business Cloud immediately, free of charge and customisable. The earlier cumbersome and sometimes months-long decisions for software selection and complex implementation in companies are thus reduced to a few mouse clicks. At best by the departments themselves. The preferred solutions are digital invoice receipt, contract management and human resources.
In 2022, the trend intensifies once again. In the first quarter, Amagno recorded an increase in turnover of more than 40 per cent compared to the previous year, making it the most successful quarter in the company's ten-year history. Amagno's current strategic focus is on self-service, Rest API and its new multi-platform apps based on it.