30. July 2021
Out of the analogue office, into digital pleasure!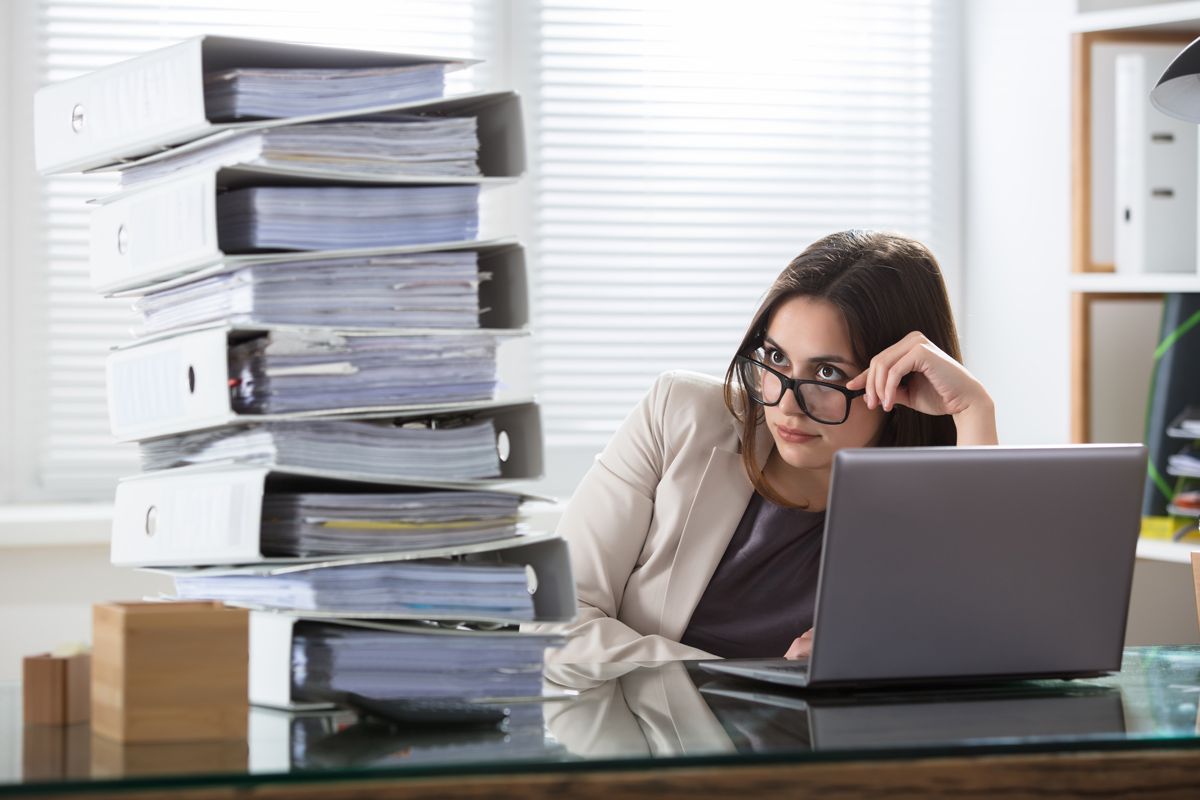 Digitisation sounds like a digital revolution that will eventually come to an end. But what a few years ago was still considered an interesting vision of the future that would never fully establish itself has become a venerable everyday companion by 2021 – from the smart smartphone and the smart home to the artificial intelligence that gives senior doctors a hand in the operating theatre. It is the little things that actively support us professionally and privately in the accomplishment of our tasks.
Current times are testing us mightily. That's why applications that allow us to work flexibly anytime and from anywhere are a welcome gift, especially now. Many companies are currently fighting for their existence or are trying with a lot of creativity to somehow cope with their workload. And they are doing so without having to face as many colleagues as possible. Sometimes, however, this is not so easy. Especially when the required documents are in the shared office and many colleagues have to work with them. The best example is invoice processing. From invoice receipt to payment, it has to go through many items. If processing an invoice is only possible in the office, this task becomes a real challenge. Who wouldn't want a (partially) automated system that allows documents to be stored and processed; that enables joint processing and finally archives the documents in a legally compliant manner – and all this independent of place and time.
Document management systems for digital finishing
.
In fact, these solutions, such as the digital document management "Amagno", are true multi-talents. While they not only ensure that paper chaos in the office is finally a thing of the past, they also automate nerve-racking processes, enable transparent exchange and allow tasks to be completed quickly thanks to automated data recognition and fast searching. Digital document management software is particularly popular for invoice processing, contract management or for digitally mapping incoming mail. In the analogue processes of these daily work areas, many small and often error-prone tasks occur. The processing of an invoice alone involves many small steps that offer a lot of optimisation potential due to their complex manual process. Not to mention the financial aspect, the personnel effort, missed discounts, lack of transparency and countless duplicates.
The complexity of such systems means that, in addition to performance, the communication of the software with other systems is a top priority. After all, what does a company gain from having its daily paper mail digitised by service providers such as Dropscan, but is faced with the problem of further processing? With the help of clever interface integrations, the exchange of data between different applications can be made possible and productive and efficient work ensured.
Practical example: digital invoice (further) processing
For example, if invoices or receipts are scanned and digitised by the scanning service provider Dropscan, they end up in the company's personal mailbox and are also available in Amagno a few moments later thanks to a standardised interface integration. The digital documents can thus be further processed from there in a legally secure manner and in compliance with legal requirements, such as GoBD, DSGVO and many others.