Online tutorials via TeamViewer
Compact training for users
Our AMAGNO ECM online tutorial service is the perfect opportunity for you to train up new employees in AMAGNO, introduce it to large numbers of employees at different sites simultaneously or provide existing users cost-effectively with a quick high-impact refresher, regardless of location.
Our online tutorials are designed with proven and reliable concepts in mind and are carried out via TeamViewer in a straightforward manner.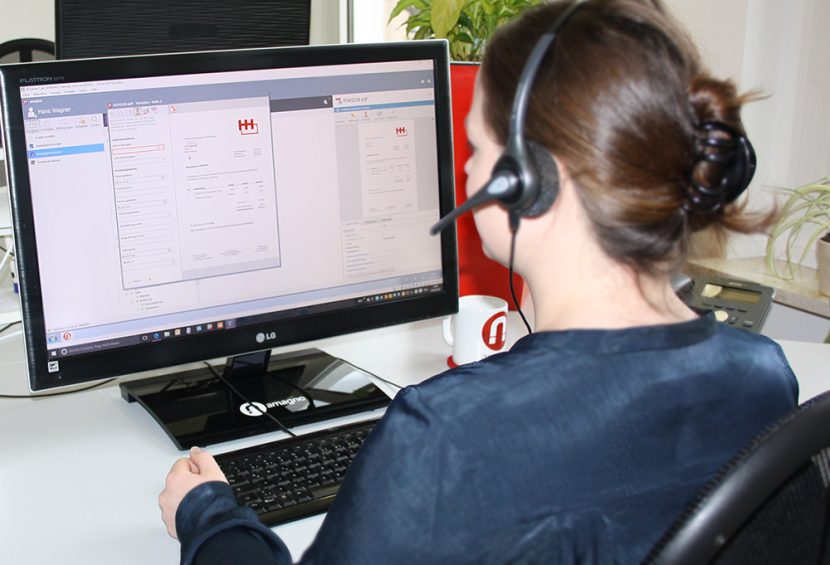 Compact tutorial sessions
Insight into the application of AMAGNO
Online via TeamViewer
Location-independent online and via TeamViewer.
Perfect for new employees
For new employees or as a refresher course
rReliable online tutorials
Our online tutorial system is based on a defined concept. It reflects the content of our training courses but does not contain a practical section for the participants. Participants still get an extensive insight into the application of AMAGNO as an Enterprise Content Management solution.
Location-independent AMAGNO training
Use our online tutorials to get started with AMAGNO, or use them at a later stage to provide intensive training to large groups of employees across several locations simultaneously. The online tutorials are available in English via TeamViewer. Training consists of eight periods and takes place on weekdays (Mon-Fri) from 9 a.m. to 12 p.m. and from 1 p.m. to 4 p.m.
Basic Online Tutorials
Participants of Basic Online Tutorials are shown the basic functions of the AMAGNO client. This includes importing, searching, examining and adding comments to files, as well as editing and managing the versions control of the corresponding documents. Your employees are also shown how to deal with magnets, stamps and workflows and how to add metadata to documents.
Advanced Online Tutorials
As participants of Advanced Online Tutorials, your employees are shown how to set up document storage areas as groups and assign member authorisations for them. Participants are also instructed on how to import and export files, together with metadata. Participants are also shown how to create magnets and stamps for the workflows, and also how to create fields for metadata entry. In addition, they are introduced to the advanced configuration options of the AMAGNO client – e.g. presettings, import and export settings, input support and notifications – all in a practical, user-friendly manner.