Testimonials - AMAGNO
Tried and tested ECM solution
The enterprise solution from AMAGNO for modern and innovative Document and Enterprise Content Management has been tried and tested over the years by thousands of users. Over 150 companies and organisations are benefitting from our complete ECM solution.
Founded in July 2010 and by 2015 already one of the fastest growing digital companies in Germany with one clear goal: To bring digitalisation to the workplace of SMEs and thus provide a clear competitive advantage. Read more about our testimonials in our case studies.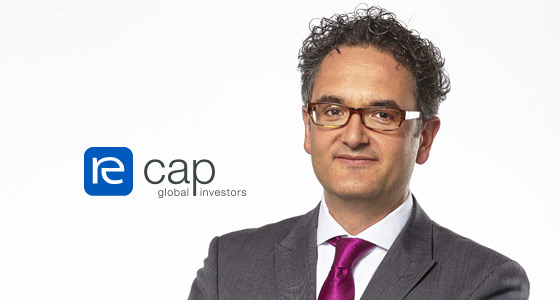 AMAGNO is currently being used by around 60 users from 15 different parties (tax consultants, business/technical operations managers, auditors etc.). In the past, documents had to be sent by post to the relevant tax accounting firm, Navilux Steuerberatungsgesellschaft mbH in Dresden, with comments and memos about booking invoices to the accounting EDV system DATEV. Nowadays, however, all of these processing steps are done digitally and seamlessly in AMAGNO.
Thomas Staudinger, Managing Director re:cap global investors ag
Tried and tested
Over 9,000 users trust in ECM from AMAGNO.
Market leader in usability
Innovative user experience and functions with clear structure.
Strong SME base
AMAGNO has been adopted by more than 150 companies.
Haflinger - iesse Schuh GmbH
isse Schuh GmbH from Goslar has been in existence for over 100 years. By using AMAGNO as its document management system, this traditional company has taken another logical step towards digitalisation. The automatic archiving of e.g. outgoing invoices and credit memos from ERP makes daily work easier for employees of the famous Haflinger footwear manufacturer.
Müller & Egerer Bäckerei Konditorei GmbH
Even traditional craft enterprises should never stand still. These days this also applies to how you handle business documents and processes. Since the start of the year, the famous craft bakery from Oldenburg, Müller & Egerer, has trusted in AMAGNO's innovative document management solution. This way the large number of branches get decentralised access to business documents and can thus e.g. become active participants in the digital invoicing workflow.
INRO Elektrotechnik GmbH
INRO Elektrotechnik GmbH from Stockstadt is part of the INRO group of companies; it was founded in 1991 by shareholders and managing directors, Dipl.-Ing Michael Ries and Dipl.-Kfm Marcus Westarp. Today 80 employees develop and produce industrial control systems for use in security-oriented applications.
re:cap global investors ag
With an international network of high-quality and competent experts, re:cap assesses and realises renewable energy investments with first-class quality standards and sustainable performance with efficiency and transparency. Alongside consulting services for existing solar and wind funds, re:cap is in continuous discussion with investors looking to invest in high-yield and low-risk projects with ecological and economical benefits.
Luxoplast Kunststofftechnik GmbH
Luxoplast is an international company with plants in Germany and Hungary. Over the course of its company history, Luxoplast has specialised in the production of beauty, wellness, medical and small domestic appliances, distributed across Europe and the world via well-known and high-quality brands. Luxoplast sets the bar high with its high quality standards.
Alfred Schütze Apparatebau GmbH
For decades, production company, Alfred Schütze Apparatebau, has stood for skill and precision in the area of spray technology. Forming strong and long-term business relationships has always been a top priority, which is why the company relocated to Bremen in 1959. At present, about 45 people are employed there, many of whom have given many years of service to the company.