15. August 2016
Traditional bakery Müller & Egerer trusts in AMAGNO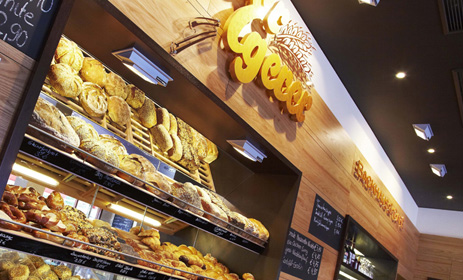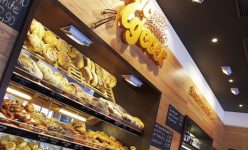 Traditional bakery Müller & Egerer Even traditional craft enterprises should never stand still. These days this also applies to how you handle business documents and processes. Since the start of the year, the famous craft bakery from Oldenburg, Müller & Egerer, has trusted in AMAGNO's innovative document management solution. This way the large number of branches get decentralised access to business documents and can thus e.g. become active participants in the digital invoicing workflow.
Digitalisation of business processes
The goal is to significantly reduce the daily flood of paper, not only for the central office of Müller & Egerer, but also for its branches, and to automate business processes. To do so, a modern complete software solution is required that can map the necessary business processes and at the same time be operated intuitively by employees. In future, the incoming invoices in the branches will be scanned directly and digitally forwarded to accounting where they will be processed. This is to prevent large volumes of paper and tedious procedures, define clear responsibilities in the company, and minimise the time spent on such tasks.
No module chaos, rather a complete solution with a clear pricing concept
Some of the reasons for choosing AMAGNO as the company's document management solution include the quick software reaction capability, the complete offering, its simple and intuitive operation, and the proven high acceptances rates among employees which result. AMAGNO does not consist of individual modules; instead the complete software including all functions and interfaces is always delivered. This ensures a transparent pricing concept.
About the traditional bakery Müller & Egerer
This traditional company has been in existence since 1948, often having to tackle the difficult and complicated challenges of the times. Yet things steadily began to improve and since the 1980s the company has enjoyed continuous healthy growth. The branch network has since evolved and now stretches from Wilhelmshaven through Oldenburg and Ammerland all the way to Bremen. Over 500 people are employed at Müller & Egerer.
With AMAGNO, Müller & Egerer has gained another regional partner, which it supports in achieving the goals set out for the company going forward.