Innovative. Complete. Easy.
AMAGNO Digital Workplace
Digital Workplace Software For Digital Natives
Benefits using AMAGNO
AMAGNO DIGITAL WORKPLACE
Electronic Document Management
The document management AMAGNO is one of the leading solutions in Germany with over 10,000 users and hundreds of enterprise customers.
Document management software with a breakthrough interface
Stand-alone administration, compact training, quick setup
No module chaos. No data limits. No page count for OCR
Workflow management with numerous interfaces
On Premise or Cloud solution with available export any time
Import existing file and folder structures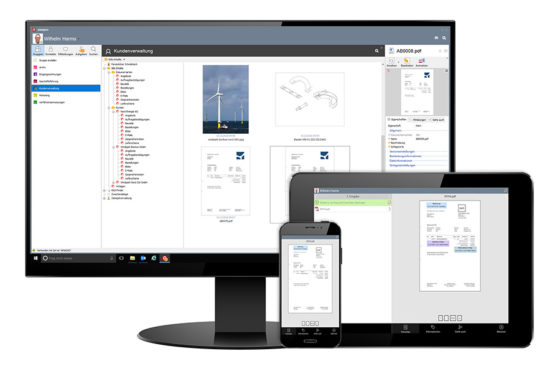 Advantages of a digital workplace with AMAGNO
AMAGNO is the most advanced document management software of the generation "Digital Natives" for document-centric office work
With a single solution. With attractive design and high degree of automation.p>
Automatic Order
The digital magnets ensure automatic assignment of your files to your tags. Without redundancies.
Impressive Search
AMAGNO's full-text search finds terms in over 100 file formats in millions of files in seconds.
Easy Workflows
Automate and accelerate your business processes with digital workflows. With optical stamps as before.
Great Teamwork
Collect, discuss and share documents with external people. Easily access your files.
Centralized Storage
Create files, emails, and scanned documents centrally and collectively. Start a search from anywhere.
Secure Work
Versioning and archiving secure your daily work and reach required legal conformity.