8. July 2019
AMAGNO NAMED BEST ECM 2019 IN "TRUSTED SOLUTIONS" COMPUTERBILD INDUSTRY AWARDS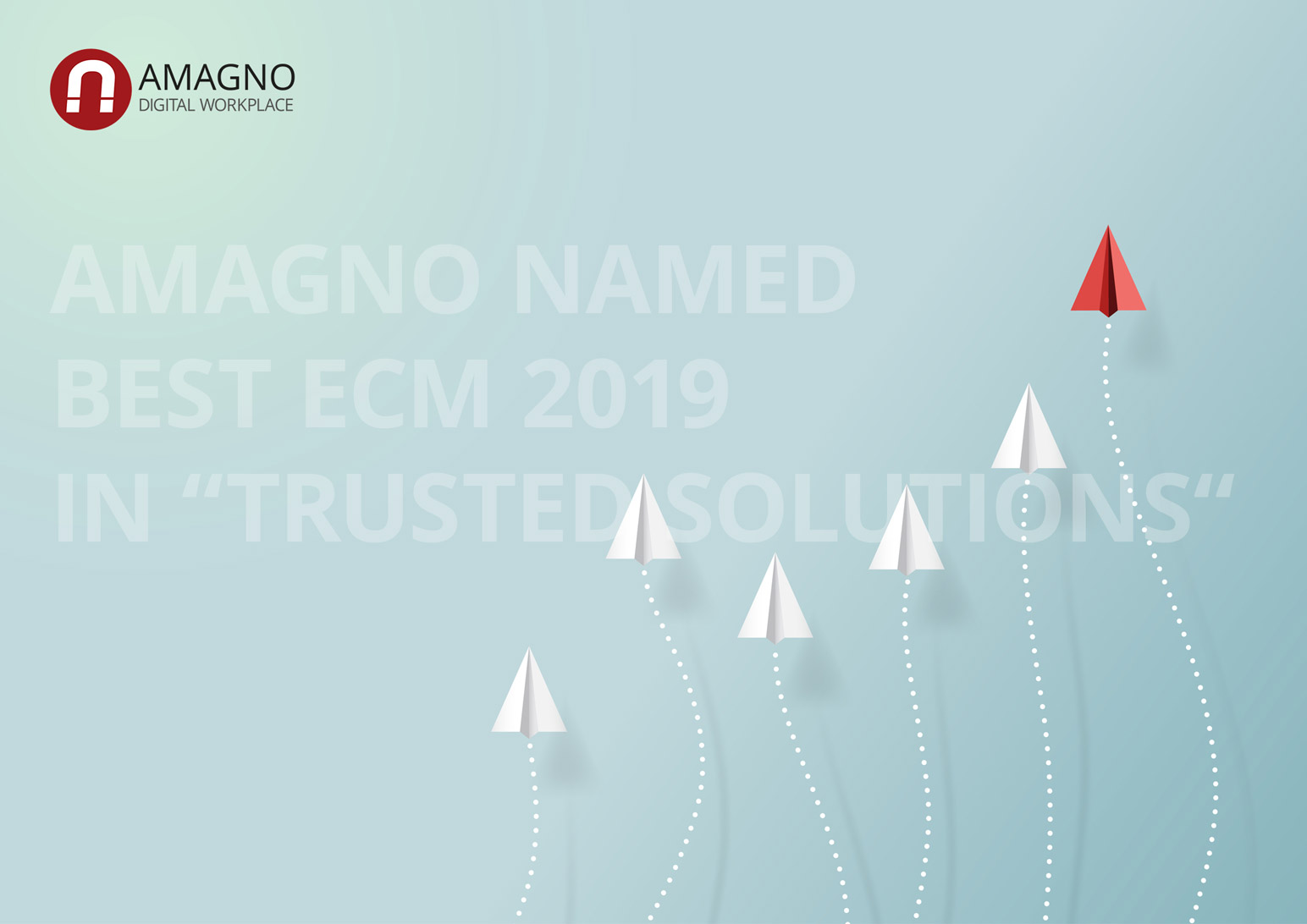 We are proud to announce that for the second year running AMAGNO has won 1st place in the ECM category of "Trusted Solutions".
ComputerBILD – Europe's most influential tech website and leading IT magazine – teamed up with Statista to survey over 3,100 business software users between October and December 2018. They also brought in IT industry experts and Software Consultants to independently evaluate the applications on the market. The "Trusted Solutions" cover software vendors, who offer solutions with a particularly high level of quality and user-friendliness. The Trusted Solutions award evaluates the following areas:
Trust
Performance Guarantee
Reliability
Safety and Security
Continuous Development
Market Popularity
Expert Opinions
AMAGNO was assessed in the fiercely competitive Enterprise Content Management category and there were also evaluations of other software categories for Multimedia Editing, Finance and Accounting, Sales and Marketing, Cloud Services, Communications and Human Resources.
Establishment software vendors such as d.velop, Easy Software or Datev achieved success in the Document Management (EDMS) software category, while AMAGNO was rated best Enterprise Content Management (ECM) topping the list for "Trust" and "Likely to Recommend" with an overall score of 96.3 / 100. AMAGNO came out on top in the ECM category ahead of major corporations like Easy, SAP and IBM.
Check out the full ranking for the best ECM as well as other software categories in the ComputerBILD article available here (in German)
AMAGNO is available for businesses both as an On-Premise Solution as well as on our certified Business Cloud SaaS. Click here to sign up and try AMAGNO for free!