25. April 2022
Amagno visits Print4All exhibition in Milan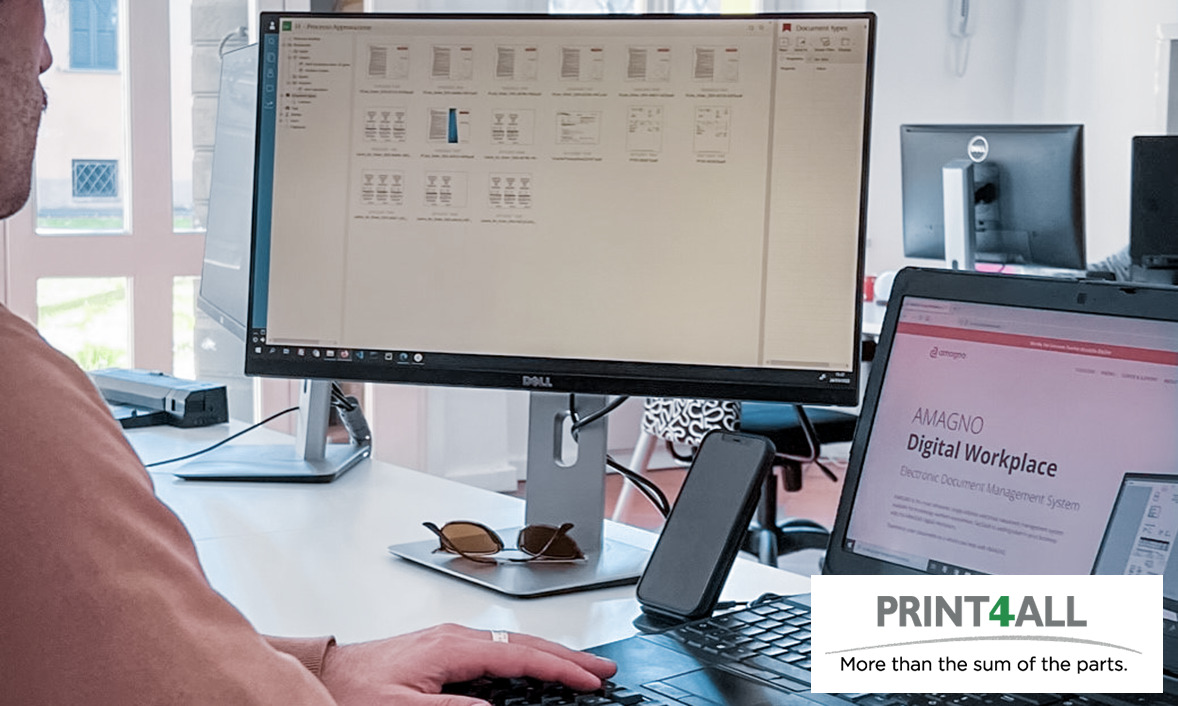 Oldenburg, 20 April 2022. From 3 to 6 May 2022, the DMS software company Amagno will be a guest at the Print4All trade fair in Milan, Italy, together with its Italian partner and provider of innovative complete solutions Flow Factory, and is looking forward to inspiring discussions and exciting encounters.
The printing and converting market is currently undergoing a profound transformation. As a comprehensive format that combines technological innovation, business networking and professional development, Print4All from 3 to 6 May 2022 is a showcase for technological innovations and workshops around presses, printing, digital printing and graphics.
The German manufacturer of digital document management Amagno will also be a guest there together with its Italian partner Flow Factory and will present interesting software solutions for data automation and digital innovation.
"We are looking forward to the Print4All exhibition," says Tobias Krösche, Senior Business Development Manager at Amagno.
"It speaks to an industry that is constantly changing and we like to make different contacts here."
Flow Factory Managing Director Simone Wolf is also looking forward to the upcoming fair:
"We are happy that we can finally go to trade fairs like Print4All again. We have a lot of new products to show visitors, which we have had time to do in the last two years. We will certainly not disappoint those who visit us."
To give interested visitors an insight into the DMS software Amagno, Luca Marongiu (Technical Manager at Flow Factory) and Tobias Krösche (Senior Business Development Manager at Amagno) will present the many possibilities of Amagno at Print4all on Wednesday, 04 May 2022. More information will be announced shortly.
The fair has aroused your interest? Then take a look at the Print4All website: https://www.print4all.it/en/