31. July 2021
Financial Times awards Amagno as one of the fastest growing companies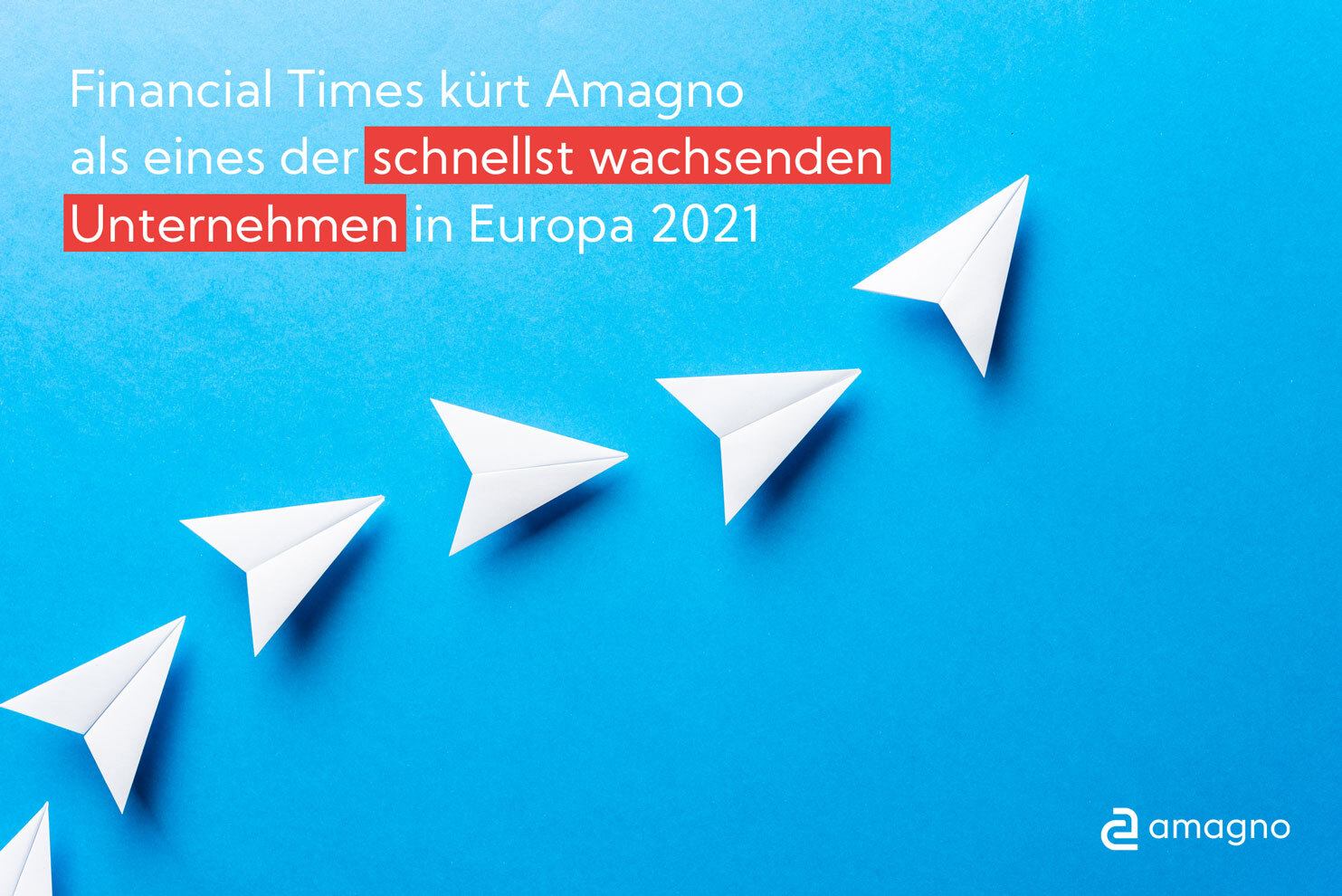 Oldenburg, March 3, 2021. This year, for the first time, the Financial Times awards the Oldenburg-based DMS manufacturer Amagno as one of the fastest growing companies. Companies such as Bulb Energy, Kolibri Games and Swapfiets are also among the winners.
.

For the fifth year in a row, the Financial Times, in collaboration with the market research institute Statista, awards European companies with the highest percentage growth in sales. This year, the Financial Times Ranking (FT 1000) includes in its ranking those companies that achieved the highest average growth rates between 2016 and 2019.
Amagno also managed to snag a spot on this year's top list, joining the ranks of the fastest-growing companies in the European region alongside the likes of green energy provider Bulb Energy, games maker Kolibri Games and bike subscription provider Swapfiets. Due to its rapid growth, Amagno has already received several awards in the past. Most recently, Deloitte honored the software manufacturer with the "Technology Fast 50 Award" in 2020.
Amagnos CEO Jens Büscher sees the rapid deployment of digital workplaces through cloud solutions as a key success factor for his company's strong growth and greatly appreciates this honor: "The past year in particular has tested many companies mightily. Growth in these times is by no means a matter of course. That's why we are delighted to be able to inspire people with our product and thus support other companies in their growth. Because their journey is our goal and our passion."
You can find the entire Financial Times ranking here.