16. March 2023
From paper to pixels: 9 unbeatable advantages of DMS solutions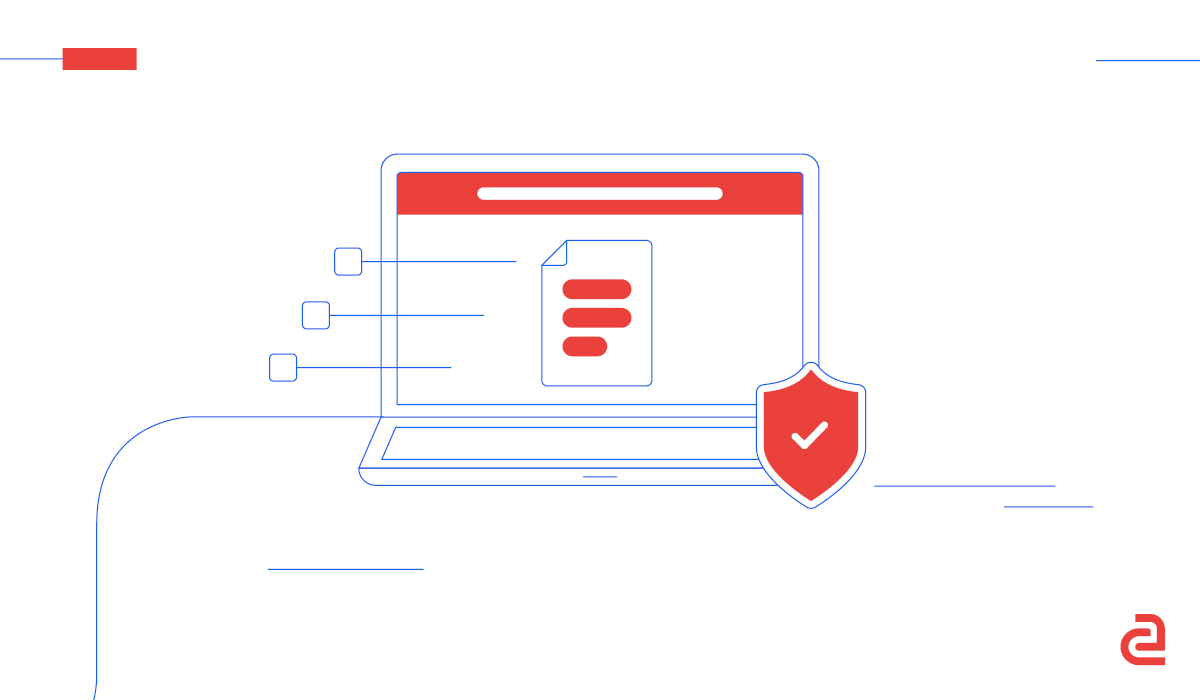 In today's digital era, companies are increasingly conducting their business processes electronically. This in turn generates large amounts of data that must be managed and archived effectively and efficiently. Electronic document management and digital archiving are the indispensable tools to meet this challenge. An innovative document management solution provides the ability to capture, edit and share documents digitally, while digital archiving ensures that this data can be stored and accessed for the long term. This is an important step towards the successful digital transformation of companies and essential for data security, compliance and data protection. Neglecting these aspects can result in serious legal consequences. But what are the benefits of innovative DMS solutions and how do they help us manage our data more effectively and securely?
1. Production boost with fast access to information
The use of digital technologies and systems enables information to be retrieved quickly and easily. Employees can access important information at any time, which increases the efficiency of their work and saves time. For example, if invoices and receipts are processed digitally using modern document management, employees can quickly and easily access the invoices and forward them to the relevant departments without having to search through or request physical copies.
2. On your marks, get set, job done: accelerating work processes
The automated processes and workflows of document management software reduce manual tasks and speed up workflows. This saves time and costs and increases productivity. This means that employees need less time for manual tasks and thus have more time for creative and demanding tasks. The automated workflows ensure that documents can be processed and released more quickly. For example, the software can automatically notify the responsible employee when a document is ready for release. This reduces waiting times and increases the efficiency of work processes.
3. Keeping control: Future-oriented controlling
Companies can optimise their controlling processes through the digital collection and processing of data and thus make their work more effective. Faster and more accurate data analysis enables better decision-making. In addition, the digital capture of data enables better monitoring and analysis of business processes. With the ability to track key metrics in real time, companies can react quickly to changes and continuously improve performance. Digital systems also provide the ability to create automated reports and dashboards that allow managers and executives to see at a glance how their business is performing. These enhanced controlling capabilities allow companies to manage their business more effectively and be more successful.
4. Everything in view: Improved transparency of processes
Digital systems enable better tracking and documentation of processes. This leads to greater transparency and enables more effective control of processes. This leads to a better understanding of workflows and faster responsiveness to problems or bottlenecks that arise. Staff can track the progress of tasks and projects in real time and intervene or offer support when needed. Managers also have an overview of the status of various projects at all times and can make quick and targeted decisions. Overall, the improved transparency leads to higher efficiency and quality of work processes.
5. Hello, perfection: Improved quality of transaction processing
Digital technologies reduce human error and enable greater accuracy and precision in operation processing. This improves quality. By automating workflows and using digital technologies, organisations can significantly improve the quality of their transaction processing. The elimination of human error and the increased accuracy and precision in data capture and processing lead to higher quality results. In addition, digital systems can often also automatically issue warnings or notifications when certain specifications or rules are not adhered to, which enables a further improvement in the quality of transaction processing. Ultimately, not only companies but also customers benefit from higher quality, as this leads to higher customer satisfaction and thus strengthens long-term customer relationships.
6. Unnecessary ballast adé: an end to distribution copies
Digital systems enable the simple and fast exchange of documents and reduce the need for distribution copies. This saves time and resources. The elimination of distribution copies also minimises the risk of information loss, as everyone involved always has access to the latest version of the document. In addition, collaboration is improved as every employee can access the current status of the project or task in real time. The ability to version documents also makes it possible to archive older versions and restore them as needed, which provides a high degree of flexibility in task processing. Digital document management thus not only speeds up processes, but also improves collaboration and the quality of work.
7. Error prevention instead of error correction: fewer errors, better results
By using digital systems, companies can optimise their business processes and minimise errors in the process. Automated processes and workflows reduce the dependence on human labour and thus lower the risk of errors. In addition, the digital capture and processing of data enables greater accuracy and precision in transaction processing. Avoiding manual input errors and duplication of work can also significantly reduce the error rate. Automatic monitoring and control of processes also minimises the risk of errors and delays. This not only improves the quality of work, but can also save costs that would otherwise be incurred through error correction.
8. Increase confidentiality: Optimise document security
Digital systems offer greater security for documents and data. An effective way to protect confidential information is to use encryption and access control. In addition, digital systems allow for secure backups to be made and data to be quickly restored in the event of unforeseen events such as a system failure or cyber-attack. Furthermore, by using digital signatures and electronic documents, security standards can be met and document tampering prevented. Improved document security through digital systems not only protects companies' confidential information, but also helps to strengthen the trust of customers and business partners.
9. Growth without cost explosion: cost reduction with increasing business volume
Digital technologies enable greater efficiency and productivity without having to increase costs. This allows the company to operate economically even as the volume of business grows. Costs can also be reduced through the use of digital document management systems. A paperless work environment saves costs on printing and storage materials and reduces the need for physical storage space. Automated processes also reduce the need for human labour, thus lowering personnel costs. Improved transparency and documentation can also avoid miscosting. Overall, digital document management systems can help reduce costs while increasing efficiency and productivity.
All in harmony: How Amagno helps you integrate invoice receipt channels
Are you looking for a more efficient way to digitalise your accounting and optimise work processes? Then Amagno can support you in your project. Simply send us an email at sales@amagno.de or call us on: 0441 / 309 123 00. Our competent sales team will be happy to show you how you can digitise and manage your documents quickly and easily with Amagno.
More information as well as a general overview of the topic of digital invoice receipt processing can be found here.