Quick and efficient working
With Enterprise Content Management
With innovative Enterprise Content Management (ECM) you can escape paper and file chaos and free up more resources for your company so that it can focus on what's essential, resulting in quicker and more efficient work.
Thanks to modern document management you can digitise your current paper and file archives, cut down the influx of emails and work in a more revision-safe, transparent way than ever before. Thanks to the enormous time savings you are able to once again concentrate on core activities – an enormous competitive advantage!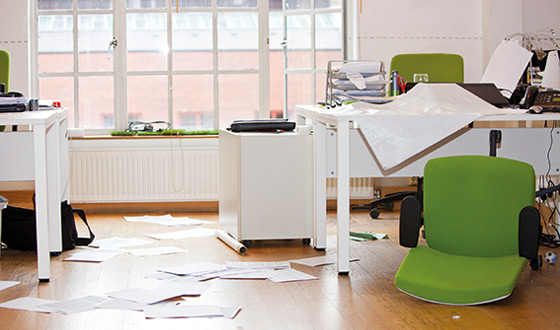 Escape paper and receipt chaos. Go digital.
Use resources
more efficiently
Use work time and infrastructures for more important tasks
Over-complicated structures are dissolved
Create efficient access to documents, as well as clear processes.
Considerable savings
in IT costs
A considerable reduction of your IT costs thanks to a simpler infrastructure.
Efficient working in the office
Don't let the digital revolution pass you by. While during the industrial revolution the switch from horse and carriage to car was probably one of the biggest challenges, nowadays it is the leap from paper storage and file chaos to the digital workplace. With an Enterprise Content Management solution your company will free up new resources and swiftly gain momentum.
Quick access to documents
Every day, huge amounts of time are used up searching for files and documents. The document needed has to be available for you straight away – and without searching in the depths of a data system or the complicated structures of network drives. You want to find what you're looking for and not be looking for what you'd like to find.
Lower IT costs
Time factor aside, a modern Enterprise Content Management solution offers you considerable cost advantages. In the future you won't need large filing cabinets and archives. Large savings are also possible in terms IT infrastructure, as there are fewer demands placed on it thanks to more efficient working and a smaller file database.
Working wherever you are
With AMAGNO you can access your files and documents whenever and wherever you are. It doesn't matter whether you're working away, working from home or are travelling: the digital workplace is wherever you are. Thanks to the internal communication and workflow solutions, you are always fully connected.