13. March 2020
Companies at risk? – When the whole team goes to the home office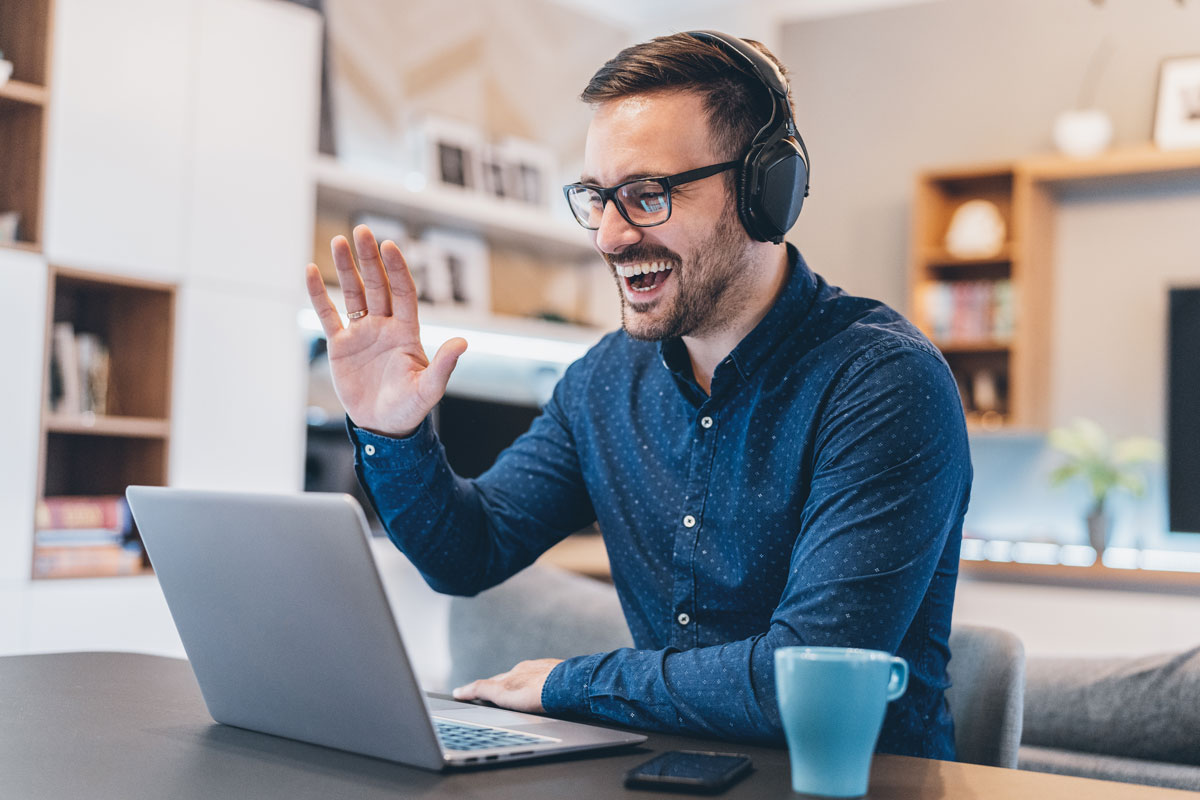 Natural disasters, fires or adverse environmental influences are closer than we think. Companies that work with local files and network drives immediately bring these events to their knees. Often they are then no longer able to act and in the worst case can even close their doors. However, anyone who can work with a Digital Workplace such as AMAGNO in the home office shows these influences a long nose.
SARS CoV 2: This is the official name of the novel coronavirus, which started its journey in Wuhan, China, gradually visiting the countries of our world and now has them under control. Some people watch the virus go about its business, while others buy hamsters, hole up at home and avoid any contact with people. It seems much nicer to watch the end of the world well disinfected via smartphone.
However people receive the virus – it should not be underestimated, of course. The fact is, however, that the driving of the pathogen literally turns our world upside down at the moment and has massive effects on our private and professional lives. Especially from an economic point of view, the current situation is devastating. The consequences of the coronavirus not only affect the Chinese economy, but also have a global impact: Production supply chains are breaking down, containers with food cannot be transported, factories in China are standing still and borders are gradually being closed. This, of course, hits a globalised economy like ours particularly hard. In this country, too, the economic consequences of the pandemic are clearly felt: trade fairs and major events are being cancelled, airlines have severely restricted their connections and public facilities are being closed. As an export nation, Germany is particularly affected. Car manufacturers hardly sell any cars in China anymore, companies are threatened with production losses because some companies are already missing the first parts and tour operators are also suffering. Nobody can yet say when an end to the epidemic is in sight.
Home office as a business critical necessity
More and more employers are sending their employees to work from home to protect them and keep them active. All of a sudden, companies have to make possible what would otherwise take months, if not years of preparation: Home office – also known as remote work, home office or mobile working. If the corona virus continues to spread, many more companies will have to resort to it. Be it because parts of their teams are quarantined – for example, because they have had contact with infected persons – or because suspicious cases have arisen within the company itself. In this case, work will come to an immediate halt. If all the documents and records are still in the company's filing cabinets or local network drives, the company is in acute distress. Then home office no longer becomes a privilege, but a business-critical necessity.
Fatal reality: Paper in files and local network drives
In today's age of technological progress, one might actually think that companies have come to appreciate their comfortable Digital Workplace. But many are still stuck in outdated systems and still store their important documents and records in company-owned cabinets and network drives. Employees are denied location-independent access to the required software.
Situations like the present one show what it means when the worst comes to the worst and the company is forced by external influences to go on the back burner or to cease operations completely: Customers, suppliers and business partners jump off and the previously black figures turn into big red ones. What exactly does this mean? Companies are no longer able to deliver their products or provide services. An immediate existential threat to the company is the result.
Strategy against pandemics and natural events
The corona pandemic may be unique, but due to our climate change, natural disasters are also increasing dramatically in Germany. Companies should prepare for unforeseen events with an emergency plan. This includes, on the one hand, arming employees for the home office and, on the other hand, drawing up a plan to relocate existing production in the worst case scenario. If the company is on fire, flooded or hit by a tornado, all documents, all knowledge and, accordingly, the capital of a company are destroyed. The same applies to their network drives on local servers. The company can then do only one thing: close its doors and hope for a miracle.
The current stalemate situation is the best example: an employee is infected with the coronavirus. The health authorities order the affected staff to be immediately quarantined – there is no time to develop a sophisticated plan.
For the hip companies, who value flexibility and efficiency, the arrangement is no problem. Because they already work in their company's office, independent of location and time, with the cloud solutions of their ERP and CRM systems or an ECM solution such as AMAGNO, have their own laptops and can also complete all their tasks comfortably from their sofa. However, many companies are not prepared for home office at all. They are then faced with the bitter drama described above and have to suspend operations until further notice.
Mobile working is the key to happiness here. But not every company can simply allow its employees to work from home. Car parts cannot be installed in the living room, people can be looked after and bread rolls can be sold – not so easy at least.
Home office requires timely planning
To work remotely, of course, some organizational and technical prerequisites are required. Furthermore, questions about working hours, data protection and ergonomics must be answered in a goal-oriented manner. Working remotely also means that operational procedures are still guaranteed and legal and collective bargaining regulations are observed. If these prerequisites are met and the employees are able to work independently and on their own responsibility at home, nothing more stands in the way of the home office.
As a benefit, many companies offer their applicants the opportunity to work in the home office for a better work-life balance already during the job interview. Especially in situations like the present, the trust of the employer and the flexibility of the employees pays off completely. While others, in view of the current situation, tend to swallow.
Digital Office from the Cloud ready for immediate use
Would you like to try out what your work could look like on a Digital Workplace without local files and network drives? Then you are welcome to use the free AMAGNO Business Cloud and experience how flexible and independent you can work with your documents.